Container homes or offices are becoming more and more popular as a way to keep housing costs down. If you're lucky enough to be in a temperate climate you may be able to get by without air conditioning or heating, but for a lot of us, you'll need someway to heat or cool your container home.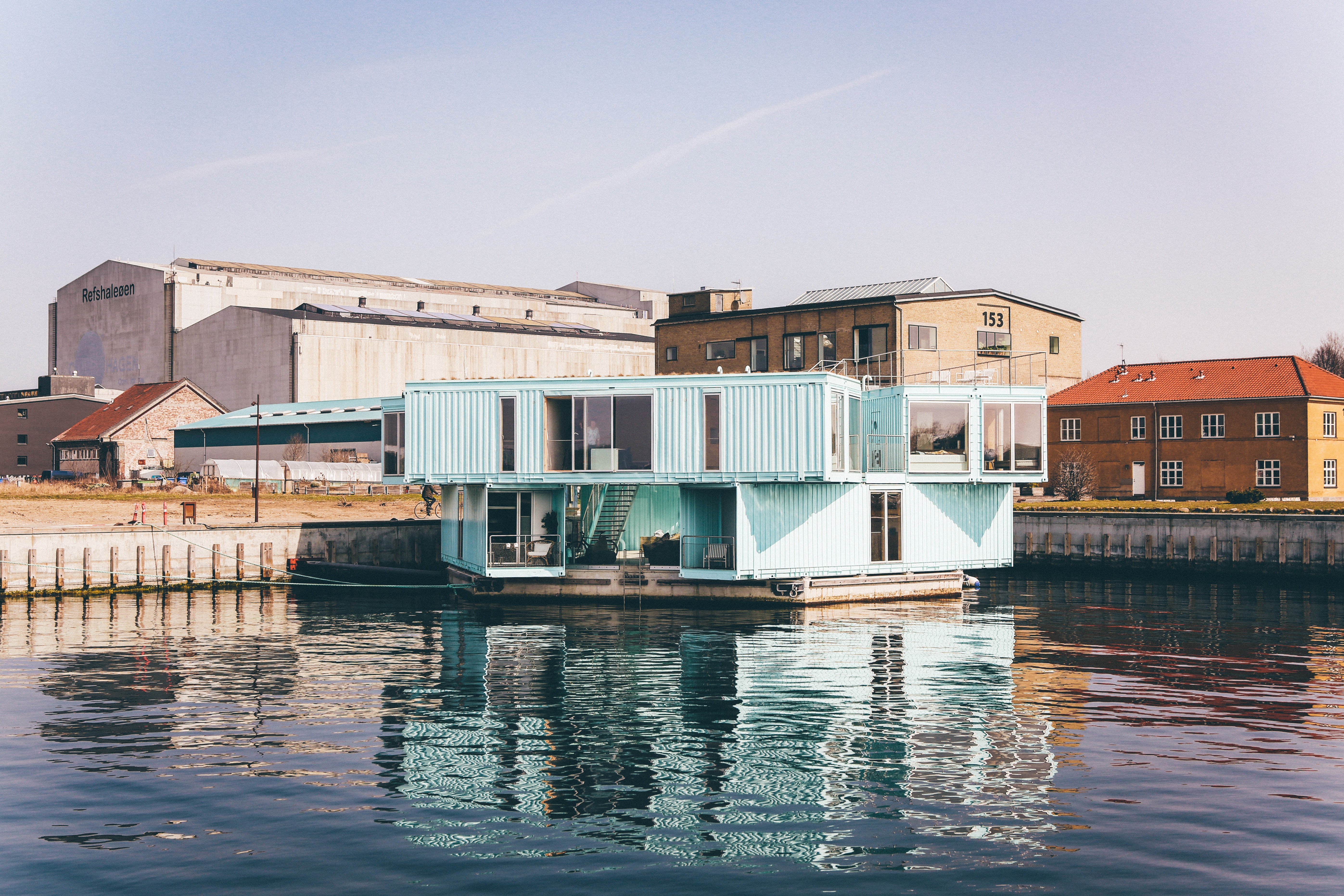 Options for Cooling & Heating Your Container Home
For some, a window air conditioner or portable air conditioner may be sufficient, but you will be need to be willing to cope with added noise levels generated from this type of air conditioner. If you want a more permanent and quiet climate control system for your container home, a mini split air conditioner may be your best option.
Portable Air Conditioners (Poor Performance)
Window Air Conditioners (Noisey)
Mini Split Air Conditioners (Efficient)
Easily Installed on Mobile or Permanent Container Homes
Mini split air conditioners can effectively be installed on any building structures, and there simple installation process makes them ideal for a container home.
Easy to Install on Any Home, Even Tiny Homes
Offers Heating and Cooling for All Year Climate Control
Energy Efficient and Powerful
Majority of the cooling and heating functions of a mini split air conditioner are handled by the outdoor compressor, which means most of the noise is isolated to the outdoor unit. A small air handler is mounted on the inside of the home, providing more powerful cooling and heating when compared to a window or portable air conditioner.
Most mini split systems do include a heat pump, which offers heating as well as air conditioning, meaning that you have all-year climate control.
Need more info? Check out our other posts!
Sizing Guide For A Mini Split Air Conditioner

How Much Does A Mini Split System Actually Cost?
Mini Split Air Conditioner Installation - Finding an Installer?