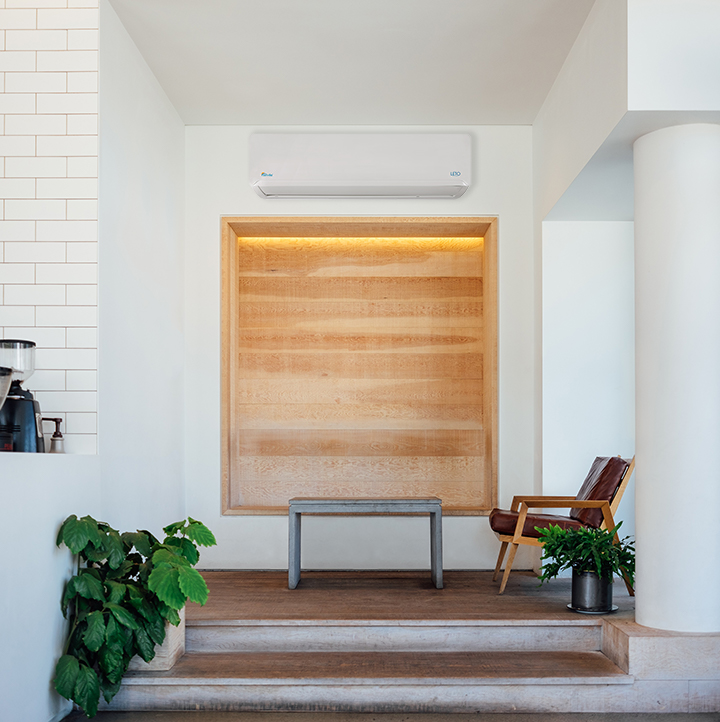 With summer around the corner, you may be asking yourself how can I overcome a change in temperature? Heating and cooling products are essential in a simple transition. Whether at home or at the office, the Senville Mini Split AC has you covered. From single rooms, garages, additions, offices and kitchens, you control the temperature.
So, what exactly is a Mini Split AC?
The Senville Mini Split AC is the most advanced high-end split unit offered on the market. It's an energy efficient system that can go from warm to cool in an instant. With a remote control, the unit is a perfect solution for creating comfort anywhere. Unlike expensive and intrusive central systems, a mini split needs no heavy-duty ductwork. Simply mount it on a wall or window and avoid a complex installation process. At Senville we offer a variety of sizes to accommodate you both at the residential and commercial level.
"We were very impressed with staff and our mini split is exactly what we needed. All our questions were answered and very friendly"→ more reviews
-Richard Dircks
And how does a Mini Split AC work?
Exactly like a traditional central air conditioner, but without the ducts. They are made up of two components: the indoor unit and outdoor compressor. Typically mounted on a wall or ceiling, the indoor unit blows cool air into a living space. Thanks to the refrigerant tubing on the outdoor compressor, the pressure on it allows for streams of cool air to be diffused through the wiring and out of the indoor unit. Simple enough? They also offer multiple modes of operation and doubles as a heater during the winter. With increased energy efficiency, these Energy Star rated units can save you up to 40% on your electricity bill.
Senville ensures you to feel the most comfortable no matter where you are. The quiet unit not only supports efficiency in energy consumption, but also is designed to be a main source for ultimate temperature control.


Mini Split AC Features
SEER 19+

6,000 - 24,000 BTUs

Turbo Mode
Ionizing Air Filter
Dehumidification
Timer Function
Follow Me Function
Need more info? Check out our other posts!
How To Maintain Your Mini Split System
How Does A Mini Split Heat Pump Work?