If you don't already love your mini split, these 10 reasons why will reveal the countless benefits provided by your unit. Mini splits are the way to go if your home or office is in need of an upgrade. With less hassle, a compact design, and the same efficiency as a central system, mini splits are a highly plausible solution.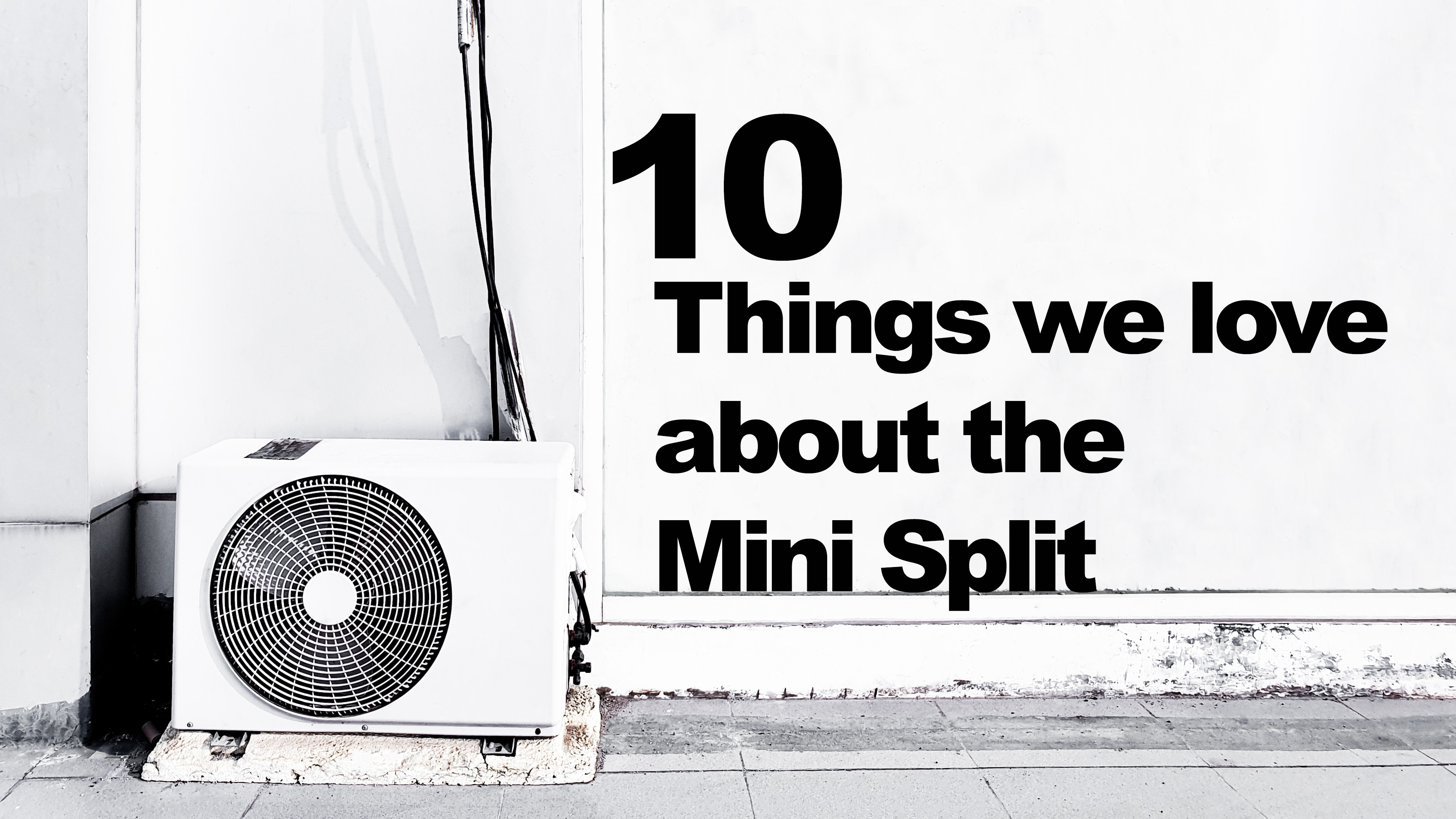 Read our top 10 Reasons Below
1. No Ducts Needed
The perks of a ductless unit remain one of the mini split's biggest advantages. Without the need for professional help, installing a mini split is an easy task. Although it is highly recommended that a professional gives the unit a quick look over, no ducts makes your unit less of a commitment.
2. Savings
With an energy efficient unit, savings on your electricity bill are at its highest degree. Not only do these units entail a sustainable, they minimize long term costs. Mini splits give quality over quantity. Even though they may cost more than an average air conditioner, they are the reason you can save more in the future.
Tip: With ENERYSTAR certified products, you become eligible to save upwards of 500$ through their company rebate program.
3. Diverse Selection
With a wide range of models, mini splits are the most versatile air conditioner on the market. Designed for different sized houses, rooms, offices, etc, the options with mini splits are endless. From single to multiple zoning, small spaces to large rooms, mini splits are ideal for any living or working situation.

4. Custom Control
Mini splits are leaders in remote controls that are paired with the unit. Not only are they technologically advanced, custom control allows you to set the temperature down to the degree. No more re-adjusting is needed when today's models are compatible with wifi, programmable thermostats, and remote controls, mini splits are universally adaptable.

5. Environmentally Friendly
Designed to use less energy, mini splits have no ducts which saves on average 30% of total energy loses. With 1 or many units connected to the outdoor compressor, wires are directed to a single unit, making the process of heating or cooling your home or office streamlined.
6. Coverage & Warranty
Both coverage and warranty are essential in purchasing a mini split. You want to feel confident about your unit's longevity while still being able to rely on coverage should any accidents happen.

7. Technical Support
Wherever you purchase a mini split from, be sure that the customer service is reputable and reachable. Often, sales, technical, or administrative support can seem impossible to reach. Therefore, before committing to your purchase, research the company's email, phone, or in store location to ensure that there is clear communication between you and the retailer.
8. Professional Installers
Important for anyone who may not be physically or mentally capable of installing a mini split unit, professional installers can be reached through different web services. Professionals are there to help and ensure proper installation. Even if you have installed your unit and seem to be having second thoughts, having a professional take a look at your installation secures you and your unit.
9. Multiple Zoning options
While most believe that a mini split unit is only able to cool/heat one room or a certain area, multi-zone units make it easy to install throughout your entire home/office without the need for duct work. From dual, tri, quad, and five zone systems available on the market, mini splits offer versatility to keep your space at its maximum comfort.

10. Safe & Quiet modes
Unlike a central system, mini splits are contained units, that can operate on a much lower volume. Without the ducts, your unit reduces its noise level significantly.